Sunny days in Robins
18 Oct 2018
While the Robins discuss autumn, it still feels like summer!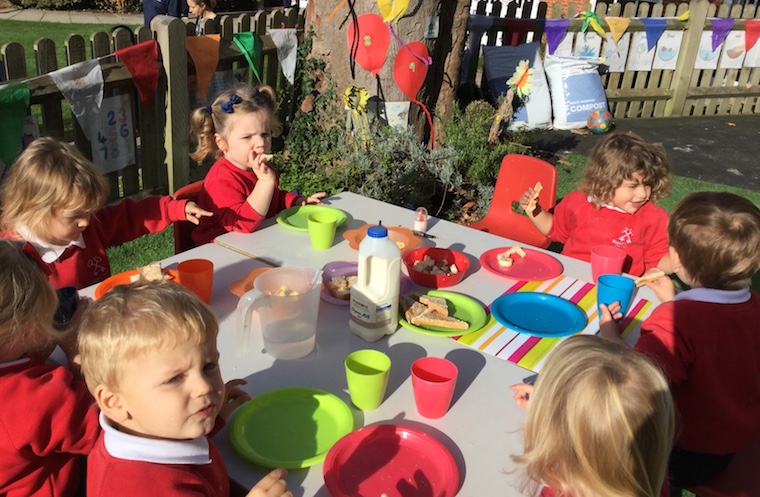 Our assembly this week was all about autumn and we showed the amazing poster we had made using leaves, dried flowers and the colours of autumn. We also read a poem about misty weather and so many leaves that we couldn't count them all.
We have continued to enjoy our sunny days, making play dough in our garden and enjoying a visit from the Nursery children. Best of all was the chance to eat our snack outside - who would imagine we would be having our toast and fruit in the warm sunshine in mid October!
Have a lovely half term.