Sport reports
19 Oct 2018
Catch up with news from the football pitch.
Last Wednesday Russell House played four matches against Solefields. Our A team won their match 4-2 against Solefields top team with stellar performances from Tommy, Sammy, Joshua and Finlay, who scored a brace which included a fantastic goal from a tight angle.
The B team (pictured above) played two shorter games and lost 3-0 and 2-0. The team had chances and although they lost both games, there was nothing to be disappointed about. Their application was fantastic and the scoreline did not reflect just how close the contests were.
The C team won 2-0 thanks to a couple of goals from Teddy. There were many outstanding performances in this game, particularly from Eddie and the man of the match, Sam.
Football U9A v Rose Hill A
Rose Hill went ahead 2-0 by half-time 2-0 thanks to a couple of mistakes from the RH team. However, Russell House responded strongly in the second half when Eashar received a long ball from Dylan which he controlled well and then scored in the bottom left corner. The second goal was also scored by Eashar resulting from another long pass from Dylan, but this time he dribbled through the Rose Hill defence. RH played very well and looked the stronger team at times, although they could have moved the ball around quicker. Zander was superb in defence with some telling interceptions and strong tackles. The final result was Russell House 2, Rose Hill 3.
Football U9A v Rose Hill B
Following their defeat in the first match, Russell House came back fighting. In the first 5 minutes of the game, James put in a lovely cross, after some excellent build up work between Dylan and Zander, which Max hammered, but straight at the Rose Hill keeper. Fortunately, he fumbled the ball allowing Eashar to take full advantage and score his third goal of the day. A couple of minutes later, Rose Hill equalised by sliding a lucky ball under Ben's feet. As the game went on, Russell House had more possession and moved the ball around better and faster which resulted in more pressure on Rose Hill. This in turn created more opportunities on goal, but their keeper was in fine form and it wasn't until the final seconds of the game that the game was won, thanks to a brilliant goal from Alex in the top corner. The final score was Russell House 2, Rose Hill 1.
Football Mixed U8/9 v Rose Hill
We played two matches against Rose Hill opposition and won them both! The first game we won 4-2 and followed this up with a big 5-0 win. Edoardo scored 8 goals and Ethan scored his first for the school. The boys played very well and worked together as a team to win both games.
Football U9 and U8 v Hazelwood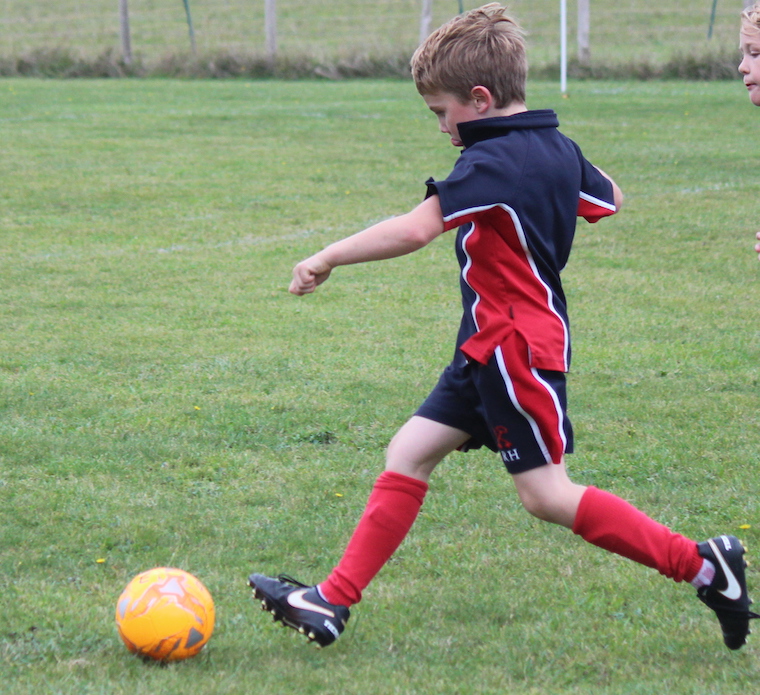 Our U9 and U8 teams played against Hazelwood winning one and losing one.
The U9s played a good standard of football and won 4-2 with goals from Eashar and Max, while the U8s lost narrowly 1-0 in a very close contest.
Cross Country, Schools at Somerhill
Russell House entered four teams in a regional cross country event at the Schools at Somerhill and came away with some excellent results. Each race had approximately 150 runners and Russell House runners Sammy and Zander both came 12th in their respective races. Harry came 17th running with boys a year older and Isobel finished 18th. Well done to all the boys and girls!
Football, Form 4 v Hilden Oaks
We got off to a solid start when Harry scored our first goal. We held our lead as Xander made some fantastic saves in goal and we also managed to get a second goal. Just before half time, Hilden Oaks pulled one back to make it 2-1. In the second half we mixed up the team. Our defence was looking good with Michael and Ben at the back. We scored 3 more and Hilden Oaks managed only 2. Just before the final whistle, Henry sneaked in a lovely goal to make it 6-3. Well done Form 4!