Can you hear me Major Tom?
08 Nov 2018
Transition's Beach Cafe has made way for a Space Centre!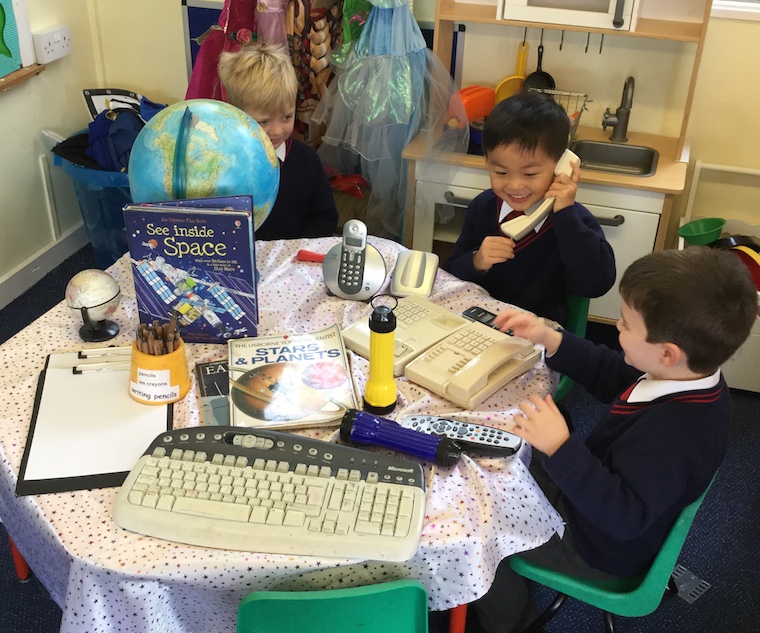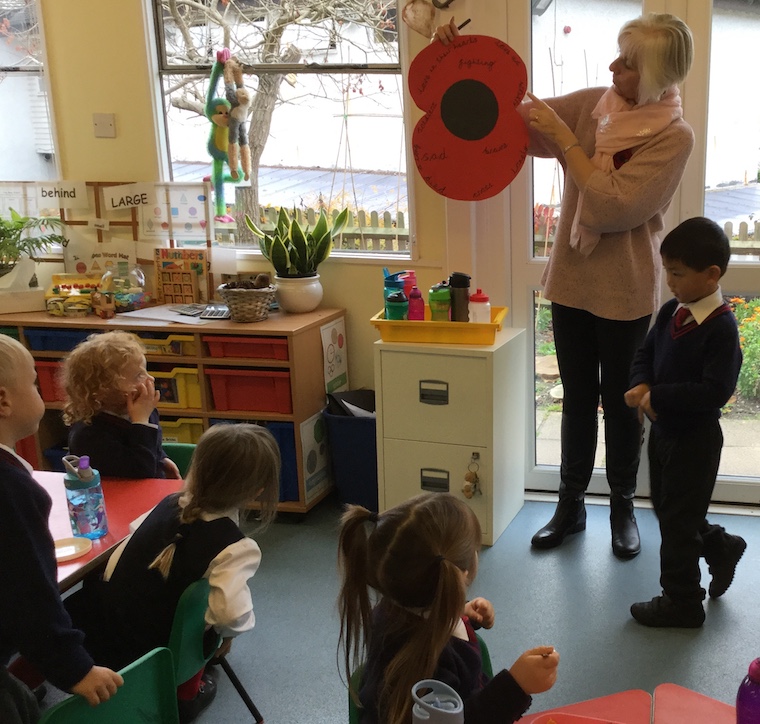 It was certainly a joy to see the Transition children burst into class on Monday morning, full of smiles and with tales of the exciting adventures and experiences they had undergone during the half term break. One of them positively glowed as he announced, "I'm so excited to be back at school!", which was especially lovely to hear.
We have placed a special focus this week on Remembrance, as the children have taken great interest in why we wear poppies. Accordingly, after looking at a variety of poppies made of different media, working with just white card, red and black paint, the children used their observational skills to make their own poppy representations.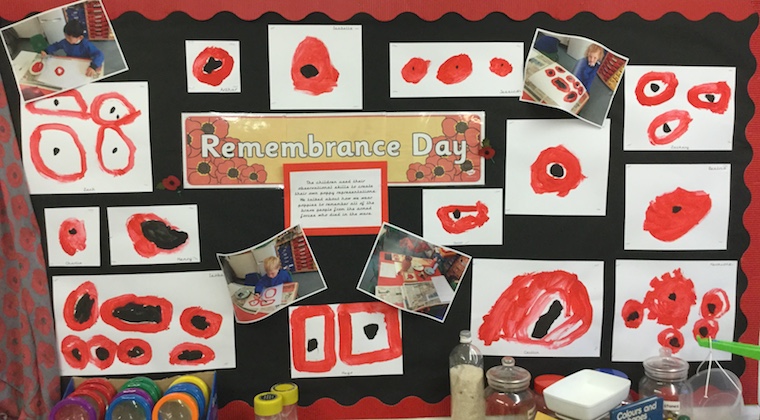 As you will see, the results are striking in their simplicity and uniqueness. We also made a giant poppy and asked the children to think of words we could use to describe how soldiers must have felt, going off to war.
Mrs Nelson and I were almost moved to tears by the profundity of the children's words, such as 'brave', 'lonely' and 'love in their hearts'. In true democratic style, the children voted on where they wanted to display their poppy, the unanimous result being, "on the classroom door". Do take a look should you visit our classroom.
In other news this week, despite the glorious, never-ending summer, we finally closed the shutters on our Beach Cafe role-play area for another season. However the children returned after half term to find an exciting Space Centre in which to play and explore!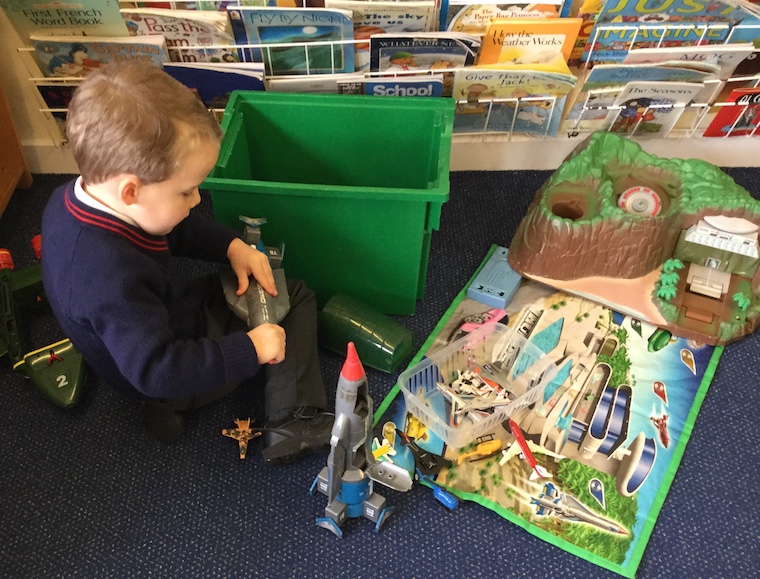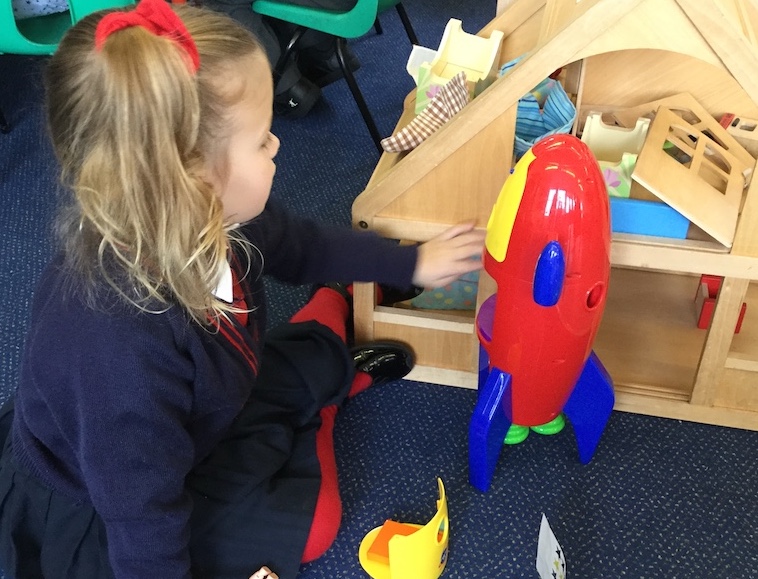 As a result, lots of their play has centred around rockets, aeroplanes and aliens and the children have been creating their own aliens using shapes as well as weighing and counting moon rocks.
With our focus letter sound being 'j' this week, the children were delighted to see a giant jelly, wobbling on a giant plate, (even if they were a bit disappointed not to get to eat it!). They also very much enjoyed learning a funny new rhyme called Hi! My name is Joe, and I work in a button factory. Do ask them to perform it to you at home, as it's a lot of fun!