Match Reports
23 Nov 2018
Our U11 team finished their winning season with a victory over Sevenoaks Prep.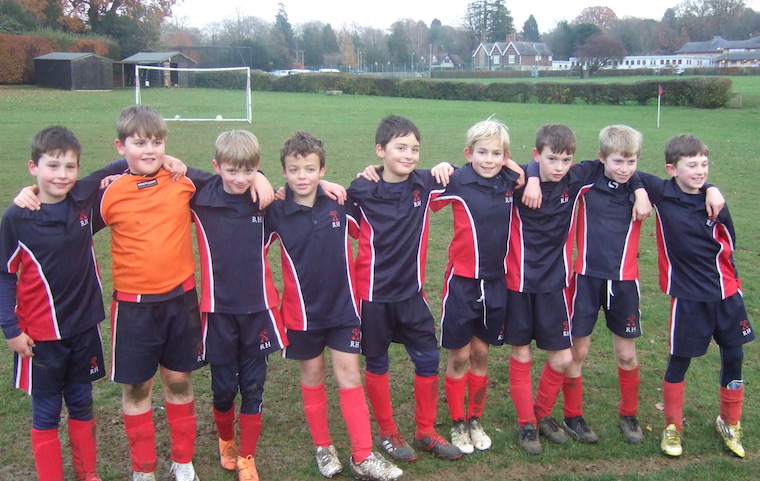 Russell House A v Sevenoaks Prep: The A team played their final game of the season at Sevenoaks Prep. Having remained undefeated throughout their previous Wednesday fixtures, the team were desperate to avoid defeat. However, as seems to be their trademark, the boys were 1 nil down within the first few minutes and then proceeded to concede another shortly after. Undeterred, Louis pulled a goal back and Sammy's cross led to an own goal being conceded which meant Russell House went in at the break 2-2. The boys started the second half brightly and then went into a 5-2 lead thanks to goals from Sammy and Josh. Sevenoaks pulled one goal back and, as a result of some heroic goalkeeping from Oliver, Russell House earned a fine 5-3 victory.
Russell House B v Spring Grove: The B team played against Spring Grove A and were down very quickly 3-0. They managed to pull one back before half time thanks to Patrick. Following a change in goal at half time, Russell House started the stronger team and the second half was a ding-dong affair with the ball going up and down the pitch. However, neither team managed to score any more goals and the game remained at 1-3. Special mention goes to James, who was in goal in the second half and pulled off two excellent saves when the striker was through on goal, and Forbes who dominated the midfield and whose communication was key to keeping the team together.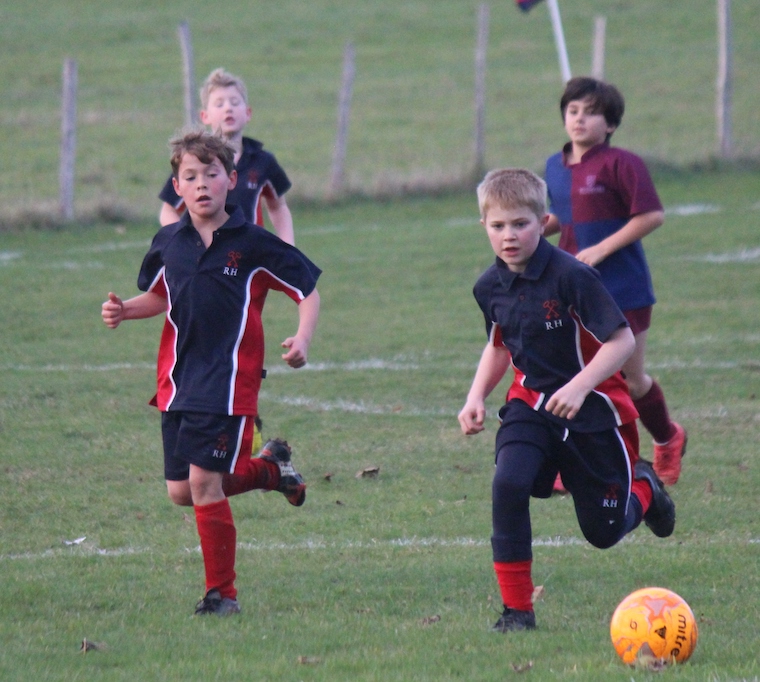 Russell House C v Sevenoaks Prep: The C team hosted a very even match against Sevenoaks Prep with the game going to the visitors 0-1. Daniel was strong in goal and Reuben ran the midfield, tackling everything and anything that moved. Ashton, who was captain, had his best game for the school as a striker and was instrumental in all of the attacks. Well done boys.
Russell House v Spring Grove: All of the Form 4 & Form 5 boys travelled to Spring Grove, Ashford for three football matches in freezing conditions.
The A team played a scrappy game which meant they didn't create many opportunities to score goals. When they did create chances, they were unfortunately unable to convert them. In the first half Alex made a fantastic diving save, Max meanwhile, was up in left mid field making brilliant crosses into Eashar and Dylan. In the second half Zander was in goal and he also made a fabulous diving save. James' defence was strong throughout the game. Spring Grove played an excellent game and they proved the stronger side on the day winning 2-0 with the second goal coming just as the whistle blew. Next time, Russell House need to work better at keeping possession, they need to track back to help in defence and make the most of the any chances they create.
The B Team were led by Ben who had a great game. Oliver was fantastic in the midfield and Henry was everywhere, tackling strongly thoroughout the game and also having some good shots on goal. Unfortunately, the game ended 0-0 with Russell House probably having the better of the draw.
The C team played a very strong Spring Grove team where many of the players were 9 years old. Their power was too much and despite our best efforts and a great run on goal from Max, it was a heavy defeat. Well done to Alex who was very strong in defence throughout the game and Logan, who was in goal and pulled off a couple of excellent saves.